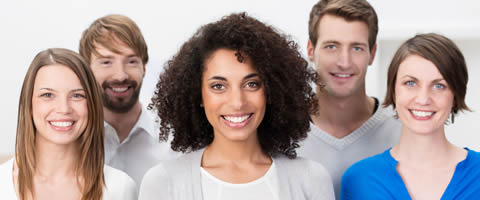 You can't wait forever. Take the first step and let us help you find a treatment center for you or your loved one.
All calls are 100% confidential and completely free of charge.
Alcohol Rehab Facilities Akron, Ohio
When a person from Akron, Ohio enters into a Drug and Alcohol Treatment Program for the treatment of their addiction, they will be able to have access to the camaraderie of others who are in the same boat and have also had problems in relation to chronic addiction. Having camaraderie in a Drug Rehab Program from other individuals who are also trying to recover can allow a person to feel comfortable enough to open up and start to work through the underlying issues that are the driving force behind their addiction problems. The participants in the Akron Drug Rehabilitation Facility also have access to the support from the staff in the facility, 24 hours a day. All these beneficial qualities of an Alcohol Rehabilitation Facility in Akron, OH can go a long way in setting the stage for the individual to be successful in achieving their plan of long term recovery.
An Akron Drug and Alcohol Treatment Center also enables an individual from Akron with a drug addiction or a history of continual substance abuse to live, for a period of time, in a sober facility; this acts as a practice stage for experiencing life in a social environment completely abstinent of all drug or alcohol use. An individual that has continually abused drugs and/or alcohol for a long period of time might not even remember how to connect with other people while being sober. After finishing all the steps of a quality Drug and Alcohol Treatment Center, the recovering individual can carry on with his/her life in Akron with the skills and tools to live a happy, prosperous life, free of addiction.
Questions? Need Help?
Call now to speak with an addiction treatment specialist who can help you find the best rehab program that fits your personal situation.
Residential • Detox • Inpatient • Outpatient • Short Term • Long Term • Low cost • Insurance • Executive • Private
---
(866) 603-8709
Alcoholics Anonymous Meetings in Akron, Ohio
12 Simple Steps
Holy Trinity Church
1128 Copley Rd.
Akron, Ohio. 44320

Meeting Times
Thursday - 7:30 PM

3 Legacies Recovery, Unity & Service
Faith Lutheran Church
2726 W. Market St.
Akron, Ohio. 44333

Meeting Times
Sunday - 7:30 PM

4 + 12 + 12 = Sobriety
Springfield Community Room
Waterloo Rd
Akron, Ohio. 44301

Meeting Times
Saturday - 12:30 PM

4x12x12x12
To Club Ii
704 N. Main St.
Akron, Ohio. 44310

Meeting Times
Tuesday - 6:30 PM

A Better Way
Portage Path Behavioral Health Center
340 S. Broadway
Akron, Ohio. 44308

Meeting Times
Tuesday - 6:30 PM

Aa 12&12 At Work
Akron Arid Club
787 Brown St.
Akron, Ohio. 44311

Meeting Times
Thursday - 8:00 PM

After Hours Group
Akron Arid Club
787 Brown St.
Akron, Ohio. 44311

Meeting Times
Friday - 11:30 PM

After Work Serenity Lead Meeting
To Club Ii
704 N. Main St.
Akron, Ohio. 44310

Meeting Times
Tuesday - 5:00 PM

Afternoon Alkies
Community Of Christ Church
834 Grant St.
Akron, Ohio. 44311

Meeting Times
Tuesday - 12:30 PM

Afternoon Discussion
Akron Bible Church
783 Brown St.
Akron, Ohio. 44311

Meeting Times
Friday - 2:00 PM

Akron Beginner
First Congregational Church
292 E. Market St.
Akron, Ohio. 44308

Meeting Times
Monday - 7:00 PM

Akron General
Teamsters Local 24 Hall
727 Grant St.
Akron, Ohio. 44311

Meeting Times
Thursday - 8:00 PM

Akron Mens Big Book
Idabelle Firestone Building
41 Arch St.
Akron, Ohio. 44304

Meeting Times
Wednesday - 5:30 PM

Akron Open Door
Mt. Olive Baptist Church
1180 Slosson St.
Akron, Ohio. 44320

Meeting Times
Sunday - 7:30 PM

Arid Club Big Book Study
Akron Arid Club
787 Brown St.
Akron, Ohio. 44311

Meeting Times
Friday - 6:30 PM

Arid Early Bird Meditation
Akron Arid Club
787 Brown St.
Akron, Ohio. 44311

Meeting Times
Sunday - 7:30 AM
Monday - 7:30 AM
Tuesday - 7:30 AM
Wednesday - 7:30 AM
Thursday - 7:30 AM
Friday - 7:30 AM
Saturday - 7:30 AM

Ask It Basket
Dry Peoples Club
172 Brittain Rd.
Akron, Ohio. 44305

Meeting Times
Friday - 8:30 PM

Athletes In Sobriety
Good Shepherd Athletic Club
940 N. Howard St.
Akron, Ohio. 44310

Meeting Times
Saturday - 6:00 PM

Attitude Adjustment
Akron Arid Club
787 Brown St.
Akron, Ohio. 44311

Meeting Times
Monday - 5:30 PM

Back To Basics
Church Of Our Savior
471 Crosby St.
Akron, Ohio. 44302

Meeting Times
Saturday - 10:00 AM

Back To The Beginning
Fairlawn Lutheran Church
3415 W. Market St.
Akron, Ohio. 44333

Meeting Times
Tuesday - 8:00 PM

Better Way Of Living
Catholic Services
640 North Main St.
Akron, Ohio. 44310

Meeting Times
Wednesday - 6:00 PM

Chapter V Womens
Interval Brotherhood Home
3445 S. Main St.
Akron, Ohio. 44319

Meeting Times
Friday - 8:00 PM

Cigar Smokers Big Book Study
The Village Tobbacconist
3265 W. Market St.
Akron, Ohio. 44333

Meeting Times
Thursday - 7:00 PM

Closed Mens Discussion
Copley United Methodist Church
1518 S. Cleveland Massillon Rd.
Akron, Ohio. 44321

Meeting Times
Wednesday - 8:00 PM

Community Center
Urban League Community Center
440 V. Odom Blvd.
Akron, Ohio. 44307

Meeting Times
Wednesday - 7:30 PM

Community Compass Care Group
Jerusalem Baptist Church
1225 Wooster Ave.
Akron, Ohio. 44320

Meeting Times
Saturday - 8:00 PM

Copley Sat Nite Aa Group
Montrose Zion U. M. Church
565 N. Cleveland - Massillon Rd.
Akron, Ohio. 44333

Meeting Times
Saturday - 8:00 PM

Cornerstone To Sobriety
Cornerstone Methodist Church
578 Killian Rd.
Akron, Ohio. 44319

Meeting Times
Thursday - 7:30 PM

Crossroads
Community Of Christ Church
834 Grant St.
Akron, Ohio. 44311

Meeting Times
Sunday - 7:30 PM

Downtown Brown Baggers
St. John-st. Paul Lutheran Church
282 W. Bowery St.
Akron, Ohio. 44307

Meeting Times
Wednesday - 12:00 PM

Downtown Discussion Group
Zion Lutheran Education Building
139 S. High St.
Akron, Ohio. 44308

Meeting Times
Monday - 12:00 PM

Dry Peoples Satur Night
Dry Peoples Club
172 Brittain Rd.
Akron, Ohio. 44305

Meeting Times
Saturday - 10:30 PM

Dry Peoples Wednes Nite
Dry Peoples Club
172 Brittain Rd.
Akron, Ohio. 44305

Meeting Times
Wednesday - 8:30 PM

East Akron
Emmanual United Church Of Christ
1480 Eastwood Ave.
Akron, Ohio. 44305

Meeting Times
Thursday - 8:00 PM

Easy Breathers Big Book Discussion
Sacred Heart Of Jesus Church
734 Grant St.
Akron, Ohio. 44311

Meeting Times
Monday - 8:00 PM

Ellet Big Book Study
North Springfield Presbyterian Church
671 Canton Rd.
Akron, Ohio. 44312

Meeting Times
Friday - 10:00 AM

Enjoy Your Journey Ii
To Club Ii
704 N. Main St.
Akron, Ohio. 44310

Meeting Times
Monday - 11:30 AM

Fairlawn
Fairlawn West United Church Of Christ
2095 W. Market St.
Akron, Ohio. 44313

Meeting Times
Monday - 8:00 PM

Fairlawn Big Book Study
Unitarian Universalist Church
3300 Morewood Rd.
Akron, Ohio. 44333

Meeting Times
Wednesday - 8:00 PM

First Things First
Dry Peoples Club
172 Brittain Rd.
Akron, Ohio. 44305

Meeting Times
Monday - 7:00 PM

Five (5) Points Aa Meeting
Mature Services
365 S. Portage Path
Akron, Ohio. 44320

Meeting Times
Thursday - 7:00 PM

Flame Breakfast Club
Mt Pockets
2759 Manchester Road
Akron, Ohio. 44314

Meeting Times
Sunday - 9:00 AM

Founders Day Breakfast
Dry Peoples Club
172 Brittain Road
Akron, Ohio. 44305

Meeting Times
Sunday - 10:00 AM

Fresh Start
W. Akron Church Of Christ
133 S. Hawkins St.
Akron, Ohio. 44313

Meeting Times
Thursday - 8:00 PM

Fri 12 Step Discussion
First Baptist Church
1670 Shatto Ave.
Akron, Ohio. 44313

Meeting Times
Friday - 8:00 PM

Fri Evening Candlelight Discussion
Willard Church Of Christ
742 Johnston St.
Akron, Ohio. 44306

Meeting Times
Friday - 7:30 PM

Fri Night Campfire Meeting
To Club Ii
704 N. Main St.
Akron, Ohio. 44310

Meeting Times
Friday - 10:00 PM

Fri Night Owl
Dry Peoples Club
172 Brittain Rd.
Akron, Ohio. 44305

Meeting Times
Friday - 10:00 AM

Fun, Family And Fellowship
St. Paul's Episcopal Church
1361 W. Market St.
Akron, Ohio. 44313

Meeting Times
Saturday - 7:00 PM

Games Over
Akron Arid Club
787 Brown St.
Akron, Ohio. 44311

Meeting Times
Wednesday - 8:00 PM

Garden Of Hope
New Horizons
290 Darrow Rd.
Akron, Ohio. 44305

Meeting Times
Wednesday - 7:30 PM

Goodrich
Firestone Park Christian Church
40 E. Wilbeth Rd.
Akron, Ohio. 44301

Meeting Times
Thursday - 8:00 PM

Goodyear
Akron Arid Club
787 Brown St.
Akron, Ohio. 44311

Meeting Times
Monday - 8:00 PM

Grant Street Mens Group
Salvation Army
1006 Grant St.
Akron, Ohio. 44311

Meeting Times
Thursday - 7:00 PM

Gropo Sobriedad A.a. (espanol)
St. Thomas Hospital
444 N. Main St.
Akron, Ohio. 44310

Meeting Times
Saturday - 12:00 PM

High Nooners
St. Bernard's Church
47 E. State St.
Akron, Ohio. 44308

Meeting Times
Thursday - 12:00 PM

Highland Square Turn The Page
Temple Israel
133 Merriman Rd.
Akron, Ohio. 44303

Meeting Times
Wednesday - 7:30 PM

Hope Group
Marting House - Edwin Shaw Hospital
Ambassador Dr.
Akron, Ohio. 44312

Meeting Times
Friday - 8:00 PM

How Are You To
Dry Peoples Club
172 Brittain Rd.
Akron, Ohio. 44305

Meeting Times
Tuesday - 9:30 PM

How Was Your
To Club Ii
704 N. Main St.
Akron, Ohio. 44310

Meeting Times
Thursday - 9:30 PM

Into Action Big Book Study
Firestone Park Community Center
1480 Girard Ave.
Akron, Ohio. 44301

Meeting Times
Monday - 7:00 PM

Its Your Choice
Oak Hill Presbyterian Church
2406 Ardwell Ave.
Akron, Ohio. 44312

Meeting Times
Monday - 10:00 AM

Keep It Simple
Community Health Center
725 E. Market St.
Akron, Ohio. 44305

Meeting Times
Thursday - 2:00 PM

Kenmore Big Book Study
Immaculate Conception Church
2101 17th St. Sw
Akron, Ohio. 44314

Meeting Times
Thursday - 8:00 PM

Kenmore Group
Senior Citizens Building
880 Kenmore Blvd.
Akron, Ohio. 44314

Meeting Times
Saturday - 8:00 PM

King School Group #1
First Grace United Church Of Christ
350 S. Portage Path
Akron, Ohio. 44320

Meeting Times
Wednesday - 8:00 PM

Knuckleheads
To Club Ii
704 N. Main St.
Akron, Ohio. 44310

Meeting Times
Monday - 8:00 PM

Lambda Study Group
Fairlawn West United Church Of Christ
2095 W. Market St.
Akron, Ohio. 44313

Meeting Times
Wednesday - 8:00 PM

Making A Choice
Choices
320 E. South St.
Akron, Ohio. 44311

Meeting Times
Friday - 5:30 PM

Mens Hilltop Discussion
St. Paul's Episcopal Church
1361 W. Market St.
Akron, Ohio. 44313

Meeting Times
Tuesday - 6:00 PM

Midtown Serenity Group
Midtown
219 E. Market St.
Akron, Ohio. 44308

Meeting Times
Tuesday - 7:00 PM

Midtown Tues
Midtown
219 E. Market St.
Akron, Ohio. 44308

Meeting Times
Tuesday - 11:00 AM

Montrose Discussion
Montrose Zion U. M. Chruch
565 Cleveland - Massillon Rd.
Akron, Ohio. 44321

Meeting Times
Tuesday - 8:00 PM

Morning Meditation
St. Thomas Hospital
444 N. Main St.
Akron, Ohio. 44310

Meeting Times
Sunday - 6:00 AM
Monday - 6:45 AM
Tuesday - 6:45 AM
Wednesday - 6:45 AM
Thursday - 6:45 AM
Friday - 6:45 AM
Saturday - 6:45 AM

N.u.t.s. Big Book Study
St. Paul's Episcopal Church
1361 W. Market St.
Akron, Ohio. 44313

Meeting Times
Wednesday - 7:30 PM

Nesmith Lake
Lockwood United Methodist
3680 Manchester Rd.
Akron, Ohio. 44319

Meeting Times
Tuesday - 7:30 PM

Newcomers Beginners
First Congregational Church
292 E. Market St.
Akron, Ohio. 44308

Meeting Times
Thursday - 7:30 PM

Noetic Bloomers
Akron Springfield Assembly Of God Church
1551 Canton Rd.
Akron, Ohio. 44312

Meeting Times
Wednesday - 10:00 AM

North Hill Beginners
Christ The King Church
1584 Creighton Ave.
Akron, Ohio. 44310

Meeting Times
Monday - 6:30 PM

North Hill Group
Christ The King Church
1584 Creighton Ave.
Akron, Ohio. 44310

Meeting Times
Monday - 8:00 PM

North Hill Mens Big Book
To Club Ii
704 N. Main St.
Akron, Ohio. 44310

Meeting Times
Saturday - 9:00 AM

North Hill Mens Group
St. Thomas Hospital
444 N. Main St.
Akron, Ohio. 44310

Meeting Times
Saturday - 9:00 AM

Northwest Akron Group
First Baptist Church
1670 Shatto Ave.
Akron, Ohio. 44313

Meeting Times
Monday - 7:00 PM

One At A
St. Francis De Sales Church School Hall
4009 Manchester Rd.
Akron, Ohio. 44319

Meeting Times
Wednesday - 7:30 PM

Over The Rainbow
Akron Arid Club
787 Brown St.
Akron, Ohio. 44311

Meeting Times
Tuesday - 8:30 PM

Pass It On
St. Thomas Hospital
444 North Main St.
Akron, Ohio. 44310

Meeting Times
Saturday - 6:00 PM

Peace & Serenity Group
The Java Shoppe
389 Cuyahoga St.
Akron, Ohio. 44310

Meeting Times
Tuesday - 7:00 PM

Peace Of Mind
To Club Ii
704 N. Main St.
Akron, Ohio. 44310

Meeting Times
Wednesday - 6:00 PM

Penguins On The Pond
Penguins Mens Sober House
550 Parkdale Dr.
Akron, Ohio. 44307

Meeting Times
Wednesday - 8:00 PM

Post Office
Firestone Park Presbyterian Church
275 S. Firestone Blvd.
Akron, Ohio. 44301

Meeting Times
Friday - 7:00 PM

Progress - Not Perfection
St. Paul's Episcopal Church
1361 W. Market St.
Akron, Ohio. 44313

Meeting Times
Monday - 7:00 PM

Questions & Answer Aa Group
Willard Church Of Christ
742 Johnston St.
Akron, Ohio. 44306

Meeting Times
Saturday - 3:30 PM

Room 2 Grow Young Peoples
Fairlawn West United Church Of Christ
2095 W. Market St.
Akron, Ohio. 44313

Meeting Times
Saturday - 10:00 PM

Sacred Journey
To Club Ii
704 N Main St
Akron, Ohio. 44310

Meeting Times
Wednesday - 8:00 PM

Satur Night Sunset Discussion
St.sebastian's Church
500 Mull Ave.
Akron, Ohio. 44320

Meeting Times
Saturday - 7:00 PM

Satur Nite Fellowship
Akron Arid Club
787 Brown St.
Akron, Ohio. 44311

Meeting Times
Saturday - 8:30 PM

Satur Sober Sisters
Park United Methodist Church
2308 24th St.
Akron, Ohio. 44314

Meeting Times
Saturday - 10:00 AM

Sawyerwood Sober Friends
Sawyerwood United Methodist Church
956 Mohawk Tr.
Akron, Ohio. 44312

Meeting Times
Monday - 7:30 PM

Serenity
Interval Brotherhood Home
3445 S. Main St.
Akron, Ohio. 44319

Meeting Times
Sunday - 9:30 AM
Tuesday - 8:00 PM

Serenity Big Book Study
Firestone Park Community Center
1480 Girard St.
Akron, Ohio. 44301

Meeting Times
Tuesday - 7:00 PM

Serenity Thurs Nite
Interval Brotherhood Home
3445 S. Main St.
Akron, Ohio. 44319

Meeting Times
Thursday - 8:00 PM

Sick Puppies Big Book Discussion
Akron Arid Club
787 Brown St.
Akron, Ohio. 44311

Meeting Times
Tuesday - 6:00 PM

Slowly But Surely
To Club Ii
704 N. Main St.
Akron, Ohio. 44310

Meeting Times
Tuesday - 8:00 PM

Sober Men & Women United
Centenary United Methodist Church
1310 Superior Ave.
Akron, Ohio. 44320

Meeting Times
Saturday - 8:00 PM

Sober Men United
U.m.a.d.a.o.p. Office
665 W. Market St.
Akron, Ohio. 44303

Meeting Times
Tuesday - 10:00 AM

Sober Satur
Dry Peoples Club
172 Brittain Rd.
Akron, Ohio. 44305

Meeting Times
Saturday - 5:00 PM

Sober Surroundings
To Club Ii
704 N. Main St.
Akron, Ohio. 44310

Meeting Times
Friday - 6:30 PM

South Akron
Firestone Cafeteria
1301 Firestone Pkwy.
Akron, Ohio. 44301

Meeting Times
Wednesday - 8:00 PM

Springfield Group
Marting House - Edwin Shaw Hospital
Ambassador Dr.
Akron, Ohio. 44312

Meeting Times
Wednesday - 8:00 PM

St. Anthonys
St. Paul's Episcopal Church
1361 W. Market St.
Akron, Ohio. 44313

Meeting Times
Saturday - 11:00 AM

St. Bernards
St. Bernard's Church
47 E. State St.
Akron, Ohio. 44308

Meeting Times
Monday - 8:00 PM

St. Pauls Men
St. Paul's Episcopal Church
1361 W. Market St.
Akron, Ohio. 44313

Meeting Times
Thursday - 7:00 PM

St. Sebastians
476 Mull Ave.
Akron, Ohio. 44320

Meeting Times
Friday - 8:00 PM

St. Thomas Panel
St. Thomas Hospital
444 N. Main St.
Akron, Ohio. 44310

Meeting Times
Friday - 8:30 PM

St. Vincents
Church Of The Good Shephard
785 S. Main St.
Akron, Ohio. 44311

Meeting Times
Tuesday - 8:00 PM

Sun Night Fellowship
Akron Arid Club
787 Brown St.
Akron, Ohio. 44311

Meeting Times
Sunday - 8:30 PM

Temple Square
Trinity United Church
915 N. Main St.
Akron, Ohio. 44310

Meeting Times
Saturday - 10:00 AM

The Outdoor Group
St Thomas Hospital
444 N Main St
Akron, Ohio. 44310

Meeting Times
Monday - 6:00 PM

The Recovery Room
Open M Neighborhood Center
941 Princeton St.
Akron, Ohio. 44311

Meeting Times
Monday - 12:00 PM

The Road To Recovery
Salchak Realty Building
31 Hanna Parkway
Akron, Ohio. 44319

Meeting Times
Monday - 7:00 PM

The Tool Box
St. Thomas Hospital
444 N. Main St.
Akron, Ohio. 44310

Meeting Times
Tuesday - 7:30 PM

The Tool Box (beginners)
St. Thomas Hospital
444 N. Main St.
Akron, Ohio. 44310

Meeting Times
Tuesday - 6:45 PM

The Turning Point
North Springfield Presbyterian Church
671 Canton Rd.
Akron, Ohio. 44312

Meeting Times
Friday - 8:00 PM

Thurs Afternoon Serenity
Dry Peoples Club
172 Brittain Rd.
Akron, Ohio. 44305

Meeting Times
Thursday - 1:00 PM

Thurs Meditation Practice
St. Paul's Episcopal Church
1361 W. Market St.
Akron, Ohio. 44313

Meeting Times
Thursday - 7:00 PM

Thurs Night Mens Discussion Group
St. Martha's Church
300 E. Tallmadge Ave.
Akron, Ohio. 44310

Meeting Times
Thursday - 6:00 PM

Together Sober
To Club Ii
704 N. Main St.
Akron, Ohio. 44310

Meeting Times
Friday - 12:00 PM

Tues Morning Discussion
Akron Arid Club
787 Brown St.
Akron, Ohio. 44311

Meeting Times
Tuesday - 10:00 AM

Tues Night Mens Big Book
St. Paul's Episcopal Church
1361 W. Market St.
Akron, Ohio. 44313

Meeting Times
Tuesday - 7:45 PM

We Are Family
Unitarian Universalist Church
3300 Morewood Rd.
Akron, Ohio. 44333

Meeting Times
Friday - 7:30 PM

We Came To Believe
Community Health Center
725 E. Market St.
Akron, Ohio. 44305

Meeting Times
Monday - 2:00 PM

Wednes Afternoon Sobriety Discussion
Willard Church Of Christ
742 Johnston St.
Akron, Ohio. 44306

Meeting Times
Wednesday - 1:00 PM

Wednes Night Mixed Discussion
St. Martha's Church
300 E. Tallmadge Ave.
Akron, Ohio. 44310

Meeting Times
Wednesday - 6:00 PM

Welcome Home Group
Mayflower Manor
263 S. Main St.
Akron, Ohio. 44308

Meeting Times
Saturday - 6:00 PM

West Side Big Book Study
Faith Lutheran Church
2726 W. Market St.
Akron, Ohio. 44333

Meeting Times
Monday - 8:00 PM

West Side Step Discussion
St. Paul's Episcopal Church
1361 W. Market St.
Akron, Ohio. 44313

Meeting Times
Thursday - 8:00 PM

What Me Worry
St. Bernard's Church
47 E. State St.
Akron, Ohio. 44308

Meeting Times
Friday - 1:00 PM

Whats On Your Mind
To Club Ii
704 N. Main St.
Akron, Ohio. 44310

Meeting Times
Saturday - 6:30 PM

Woman To Woman
Akron Arid Club
787 Brown St.
Akron, Ohio. 44311

Meeting Times
Thursday - 5:00 PM

Women Of To
To Club Ii
704 N Main St
Akron, Ohio. 44310

Meeting Times
Thursday - 6:00 PM

Workhouse Extension
Dry Peoples Club
172 Brittain Rd.
Akron, Ohio. 44305

Meeting Times
Sunday - 8:00 PM

Your Beginners Group
St Thomas Hospital
444 N Main St
Akron, Ohio. 44310

Meeting Times
Sunday - 9:00 AM

Al-Anon Family Support Group Meetings in Akron, Ohio
3 Legacies RUS Alateen
1361 W Market Street Akron OH
Akron, Ohio.

Meeting Times
Tuesday - 8:00 PM

Acceptance & Happiness AFG & Alateen Survivors
671 Canton Road Akron OH
Akron, Ohio.

Meeting Times
Sunday - 6:30 PM

District 51 Step Meeting
671 Canton Road Akron OH
Akron, Ohio.

Meeting Times
Sunday - 7:45 PM

Fairlawn AFG
2726 West Market St. Akron OH
Akron, Ohio.

Meeting Times
Tuesday - 7:30 PM

Firestone Park AFG & Alateen
40 E. Wilbeth Road Akron OH
Akron, Ohio.

Meeting Times
Monday - 8:00 PM

Keep It Simple
444 N Main St Akron OH
Akron, Ohio.

Meeting Times
Friday - 8:30 PM

Recovering Al-Anon Adult Child
1361 West Market Street Akron OH
Akron, Ohio.

Meeting Times
Wednesday - 7:30 PM

Springfield Al-Anon AFG
1536 Flickinger Road Akron OH
Akron, Ohio.

Meeting Times
Wednesday - 8:00 PM

Tools In Recovery
578 Killian Road Akron OHdirectionsAkron
Akron, Ohio.

Meeting Times
Monday - 7:00 PM

Tuesday Triangle
1361 W Market Street Akron OH
Akron, Ohio.

Meeting Times
Tuesday - 8:00 PM

Narcotics Anonymous Meetings in Akron, Ohio
Akron City Hospital
41 Arch Street
Akron, OH. 44304
Notes: AIR Group Open

Meeting Times
Sunday - 6:00 PM
Monday - 7:00 PM

Community Church Of Christ
834 Grant Street
Akron, OH. 44305
Notes: Southside Recovery Group DiscussionParticipation, Speaker Open

Meeting Times
Monday - 12:00 PM 8:00 PM

Community Drug Boards
725 East Market Street
Akron, OH. 44305
Notes: Hump Day Happenings Group Step, Speaker, DiscussionParticipation Open

Meeting Times
Wednesday - 6:00 PM

Edwin Shaw Hospital
2600 Sanitarium Road
Akron, OH. 44312
Notes: Springfield Recovery Group Open

Meeting Times
Tuesday - 7:30 PM

Emmanuel Church Of Christ
1480 Eastwood Avenue
Akron, OH. 44305
Notes: Start to Live Group Format Varies Open

Meeting Times
Friday - 8:00 PM

Holy Trinity United Methodist Church
1127 Copley Road
Akron, OH. 44320
Notes: Just for Today Group Just For Today Study Open

Meeting Times
Saturday - 3:00 PM

Lockwood United Methodist
3680 Manchester Road
Akron, OH. 44319
Notes: Saturday Night Group Format Varies Open

Meeting Times
Saturday - 7:00 PM

Saint Thomas Hospital
444 North Main Street
Akron, OH. 44310
Notes: North Hill Recovery Group Basic Text Open

Meeting Times
Thursday - 7:30 PM
Friday - 10:00 AM

Shiloh Baptist Church
1241 Grant Street
Akron, OH. 44301
Notes: Courage to Change Group Format Varies Open

Meeting Times
Thursday - 7:30 PM

Summit Lake Community Center
380 West Crosier Street
Akron, OH. 44311
Notes: Come As You Are Group Format Varies Open

Meeting Times
Tuesday - 7:00 PM

Today Club II
767 North Main Street
Akron, OH. 44720
Notes: How it Works Group Format Varies Open

Meeting Times
Sunday - 7:30 PM

Urban League
250 East Market Street
Akron, OH. 44308
Notes: Thursday Morning Wake Up Group Open

Meeting Times
Thursday - 10:00 AM