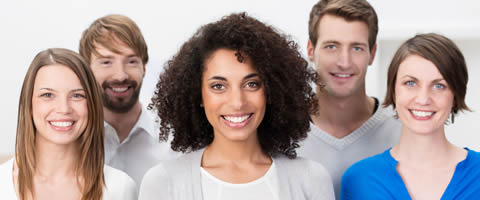 You can't wait forever. Take the first step and let us help you find a treatment center for you or your loved one.
All calls are 100% confidential and completely free of charge.
Alcohol Treatment Centers Cincinnati, Ohio
Drug Rehab Programs in Cincinnati, OH provide a quiet and proper environment for taking care of your addiction. At a Drug Rehabilitation Program in Cincinnati, an individual that is dealing with a drug addiction can become informed about their current condition and begin to learn how to live a sober lifestyle. In Cincinnati, OH, each Alcohol Rehab Program may be a little different, but all of them have similar goals; they want to help you establish full recovery from addiction.
After the withdrawal process and detoxification have been completed, the individual can continue with all of the other parts of the Drug Treatment Program, which can include individual and group therapy and relapse prevention education. One of the main benefits of inpatient treatment in Cincinnati, is that it allows the individual to focus on sobriety without any distractions from the outside world. The length of stay at a Drug and Alcohol Rehabilitation Program can vary anywhere from six weeks to six months, or sometimes longer if the treatment is repairing a long term drug addiction where relapses have occurred.
Questions? Need Help?
Call now to speak with an addiction treatment specialist who can help you find the best rehab program that fits your personal situation.
Residential • Detox • Inpatient • Outpatient • Short Term • Long Term • Low cost • Insurance • Executive • Private
---
(866) 603-8709
Alcoholics Anonymous Meetings in Cincinnati, Ohio
Above The Clouds
Town Hall
Main St??
Cincinnati, Ohio. 45244

Meeting Times
Sunday - 7:00 PM

Saturday Early Bird Group
Kenwood Fellowship Church
7205 Kenwood Road
Cincinnati, Ohio. 45236

Meeting Times
Saturday - 7:30 AM

Valley Group
Tri County Center
2031 E Kemper Rd
Cincinnati, Ohio. 45241

Meeting Times
Thursday - 8:30 PM

Narcotics Anonymous Meetings in Cincinnati, Ohio
Ammons United Methodist Church
1301 East McMillan Street
Cincinnati, OH. 45206
Notes: Just For Today Group DiscussionParticipation, Literature Study, Non-Smoking Open

Meeting Times
Monday - 9:00 AM
Wednesday - 9:00 AM
Friday - 9:00 AM

Avondale Community Pride Center
3520 Burnet Avenue
Cincinnati, OH. 45229
Notes: Hold On Group DiscussionParticipation Open

Meeting Times
Sunday - 6:00 PM

Bush Center
Walnut Hills
Cincinnati, OH. 45206
Notes: Get Honest Group DiscussionParticipation Open

Meeting Times
Wednesday - 6:30 PM

Christ Hospital
2139 Auburn Avenue
Cincinnati, OH. 45202
Notes: Sunday Night Serenity Group DiscussionParticipation Open

Meeting Times
Sunday - 6:30 PM

Correyville Recreation Center
2823 Eden Avenue
Cincinnati, OH. 45219
Notes: Ultimate Weapon Group Step, Tradition, Young People, DiscussionParticipation, Non-Smoking Open

Meeting Times
Wednesday - 6:30 PM

First Baptist Church Of Kennedy Heights
6201 Red Bank Road
Cincinnati, OH. 45213
Notes: New Found Freedom Group DiscussionParticipation, Literature Study, Non-Smoking Open

Meeting Times
Sunday - 5:00 PM

First Baptist Church Of Walnut Hills
2926 Park Avenue
Cincinnati, OH. 45206
Notes: A Way Out Group Open

Meeting Times
Tuesday - 4:30 PM

Grace Episcopal Church
5501 Hamilton Avenue
Cincinnati, OH. 45224
Notes: Talk the Text Group Tradition, DiscussionParticipation Open

Meeting Times
Tuesday - 7:30 PM

Holy Trinity Episcopal Church
7190 Euclid Avenue
Cincinnati, OH. 45243
Notes: Friday Night Non Smoking Group Format Varies Open

Meeting Times
Friday - 8:30 PM

Huntington Meadows Rental Office
1856 Langdon Farm Road
Cincinnati, OH. 45237
Notes: What Can I Do Group DiscussionParticipation, Non-Smoking Closed

Meeting Times
Tuesday - 6:00 PM

Joseph House
1619 Vine Street
Cincinnati, OH. 45202
Notes: No More Excuses Group Format Varies Open

Meeting Times
Sunday - 12:00 PM 2:00 PM
Saturday - 3:00 PM

Korean Madisonville United Methodist Church
6130 Madison Road
Cincinnati, OH. 45227
Notes: Recovery in the Ville Group Non-Smoking, DiscussionParticipation, Speaker Open

Meeting Times
Monday - 7:00 PM

Life Line Community Church
571 Elberon Avenue
Cincinnati, OH. 45205
Notes: Recovery is Priceless Group DiscussionParticipation Open

Meeting Times
Monday - 7:00 PM

Luellan House
835 Glenwood Avenue
Cincinnati, OH. 45210
Notes: Ray of Light Group It Works Study, Literature Study, Non-Smoking Open

Meeting Times
Monday - 5:30 PM
Tuesday - 5:30 PM

Millvale Community Center
3301 Beekman Avenue
Cincinnati, OH. 45202
Notes: Experience Strength & Hope Group Topic, DiscussionParticipation, Non-Smoking Open

Meeting Times
Monday - 7:00 PM

Morning Star Baptist Church
722 Oak Street
Cincinnati, OH. 45219
Notes: Hope & Promise Group DiscussionParticipation, Non-Smoking Open

Meeting Times
Wednesday - 7:00 PM

Mount Moriah Baptist Church
1169 Simmons Avenue
Cincinnati, OH. 45215
Notes: Steps To New Heights Group Non-Smoking, Speaker, DiscussionParticipation Open

Meeting Times
Monday - 7:00 PM

Nast Trinity Church
1310 Race Street West
Cincinnati, OH. 45203
Notes: Flight to Recovery Group Step, Tradition, Speaker, Non-Smoking Open

Meeting Times
Thursday - 8:30 PM
Friday - 8:30 PM

New Friendship Baptist Church
3212 Reading Road
Cincinnati, OH. 45229
Notes: Get Real Group DiscussionParticipation Open

Meeting Times
Monday - 7:00 PM

New Mission Baptist Church
4809 Ravenna Street
Cincinnati, OH. 45227
Notes: Hope After Dope Group Step Open

Meeting Times
Tuesday - 6:30 PM

New Vision United Methodist Church
4400 Reading Road
Cincinnati, OH. 45229
Notes: Saturday Noon Group Step, Tradition, IP Study, DiscussionParticipation Open

Meeting Times
Saturday - 12:00 PM

Our Daily Bread
1730 Race Street
Cincinnati, OH. 45210
Notes: We Do Recover on Race St Group Basic Text, Topic Open

Meeting Times
Wednesday - 1:00 PM

Pleasant Ridge Presbyterian Church
5950 Montgomery Road
Cincinnati, OH. 45202
Notes: It Works Group It Works Study, Step, Tradition, Non-Smoking Open

Meeting Times
Friday - 7:00 PM

Queen City Bridge Club
4813 Whetsel Avenue
Cincinnati, OH. 45227
Notes: Midnight in the Ville Group DiscussionParticipation Open

Meeting Times
Saturday - 10:00 PM

Recovery Hotel
1225 Vine Street
Cincinnati, OH. 45210
Notes: Downtown Group DiscussionParticipation Open

Meeting Times
Monday - 12:00 PM 8:30 PM
Tuesday - 12:00 PM
Wednesday - 12:00 PM 8:30 PM
Thursday - 12:00 PM 5:30 PM
Friday - 12:00 PM 7:30 PM

Rock Cafe
5909 Hamilton Avenue
Cincinnati, OH. 45224
Notes: A New Vision Group Step, Tradition Open

Meeting Times
Saturday - 5:30 PM

Saint James Episcopal Church
3207 Montana Avenue
Cincinnati, OH. 45211
Notes: West Side Story Group DiscussionParticipation Open

Meeting Times
Wednesday - 7:30 PM

Saint Joseph Church
745 Ezzard Charles Drive
Cincinnati, OH. 45203
Notes: West End Group Basic Text Open

Meeting Times
Tuesday - 8:30 PM

Saint Simon Of Cyrene Episcopal Church
810 Matthews Drive
Cincinnati, OH. 45202
Notes: Keep it Simple Group Speaker, Literature Study Open

Meeting Times
Saturday - 6:00 PM

Saint Stephen Church
1627 Fairfax Avenue
Cincinnati, OH. 45207
Notes: Recovery in the Dale Group Basic Text, Step, Tradition Open

Meeting Times
Thursday - 8:00 PM

Sunday IP Meeting Group
2900 Jefferson Avenue
Cincinnati, OH. 45219
Notes: Sunday IP Meeting Group Format Varies Open

Meeting Times
Sunday - 9:30 AM

Tom Geiger House
2631 Gilbert Avenue
Cincinnati, OH. 45219
Notes: Saturday Night Live Group DiscussionParticipation, Non-Smoking Open

Meeting Times
Sunday - 6:30 PM
Saturday - 8:30 PM

Trinity United Church Of Christ
3850 East Galbraith Road (Deer Park)
Cincinnati, OH. 45236
Notes: Experience Strength & Hope Group Speaker, DiscussionParticipation Open

Meeting Times
Monday - 7:00 PM
Wednesday - 7:00 PM
Saturday - 7:00 PM

World Outreach Christian Church
7030 Reading Road Suite 420
Cincinnati, OH. 45237
Notes: Spiritual Principles Group DiscussionParticipation Open

Meeting Times
Saturday - 10:00 AM

YMCA
2840 Melrose
Cincinnati, OH. 45219
Notes: Serenity on the Hill Group Non-Smoking, Candlelight, Basic Text, DiscussionParticipation Closed

Meeting Times
Tuesday - 6:30 PM