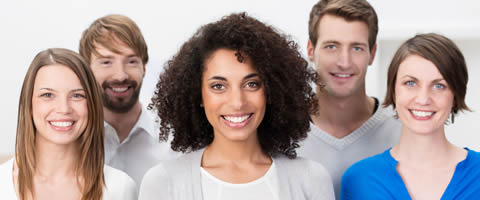 You can't wait forever. Take the first step and let us help you find a treatment center for you or your loved one.
All calls are 100% confidential and completely free of charge.
Drug Addiction Treatment Columbus, Ohio
When an individual from Columbus, Ohio enters into an Alcohol Rehab Program for help with their drug addiction, they have access to the encouragement of others who are also trying to recover and have also struggled in relation to habitual drug abuse. Having camaraderie in a Substance Abuse Program from other people in the same situation can allow a person to open up so they can start to handle the issues that have contributed to their addiction problems. The participants in the Columbus Alcohol Rehab Center also have access to the support from the knowledgeable staff in the facility, 24 hours a day. All these positive aspects of a Drug and Alcohol Rehab Facility in Columbus, OH really make the difference for the recovering individual to successfully accomplish their intention of long term recovery.
A Columbus Alcohol Rehabilitation Program also makes it possible for a person from Columbus with a drug addiction or a history of chronic drug abuse to safely live in a sober surrounding; which acts as a training stage for experiencing life in a social setting without using drugs or alcohol. An individual that has continually abused drugs and/or alcohol for a long period of time might not even remember how to relate and communicate effectively with others without being under the influence. After completing an effective Alcohol Rehab Center, the individual can return to his/her life in Columbus with the ability to live a confident, prosperous, drug free life.
Questions? Need Help?
Call now to speak with an addiction treatment specialist who can help you find the best rehab program that fits your personal situation.
Residential • Detox • Inpatient • Outpatient • Short Term • Long Term • Low cost • Insurance • Executive • Private
---
(866) 603-8709
Alcoholics Anonymous Meetings in Columbus, Ohio
501 Step Group
Wayside Pulpit Church
501 E. Broad St.
Columbus, Ohio. 43215

Meeting Times

714 Group
St Stephens Episcopal Church
30 W Woodruff Ave
Columbus, Ohio. 43210

Meeting Times

After Hours Group
First Freewill Baptist Church
49 E 3rd Ave
Columbus, Ohio. 43201

Meeting Times

After The Fog Group
Fowler House
422 E Lane Ave
Columbus, Ohio. 43201

Meeting Times

Alum Creek Group
Eastside
Mary Haven Allum Creek Dr
Columbus, Ohio. 43223

Meeting Times

As Bill Sees It
Bethel United Methodist Church
1220 Bethel Road
Columbus, Ohio. 43235

Meeting Times

Aurora Group
St Stephen Community House
1500 E 17th Ave
Columbus, Ohio. 43219

Meeting Times

Beginners Discussion
New Life Methodist Church
25 W 5th Ave
Columbus, Ohio. 43201

Meeting Times

Big Book
Gethsemane Lutheran Church
35 E Stanton Ave
Columbus, Ohio. 43214

Meeting Times

Boiled Owls Literature Group
42 E Tompkins Street
Columbus, Ohio. 43202

Meeting Times

Bottom Line
Columbus Square Bowling Palace
5707 Forest Hills Blvd
Columbus, Ohio. 43231

Meeting Times

Clean Air
Maize Manor United Methodist Church
3901 Maize Road
Columbus, Ohio. 43224

Meeting Times

Cliffside 12 And 12
Glen Echo Uniter Presbyterian Church
220 Cliffside Dr
Columbus, Ohio. 43202

Meeting Times

Clintonville Big Book
Maple Grove Methodist Church
7 W Henderson Road
Columbus, Ohio. 43214

Meeting Times

Clintonville Step Group
Linden Lutheran Church
1230 Oakland Park
Columbus, Ohio. 43224

Meeting Times

Couples In Recovery
Old Sharon Township Hall
67 E Dublin-granville Road
Columbus, Ohio. 43085

Meeting Times

Devonshire Discussion
St Andrews Presbyterian Church
1450 E Dublin-granville
Columbus, Ohio. 43229

Meeting Times

Dopeless Hope Fiends
Henderson Rd.
Henderson
Columbus, Ohio. 43085

Meeting Times

Early Bird Big Book Group
All Saints Lutheran Church
6770 N High St
Columbus, Ohio. 43085

Meeting Times

Early Evening Faith And Hope Group
Oakland Park United Methodist Church
994 Oakland Park Ave
Columbus, Ohio. 43224

Meeting Times

Easton Group
Easton Worship Center
5400 Strawberry Farms Blvd
Columbus, Ohio. 43230

Meeting Times

Friday Mens Discussion
Columbus Square Bowling Palace
5707 Forest Hills Blvd
Columbus, Ohio. 43231

Meeting Times

Grupo Fey Y Accion De Columbus
Meadow Park Church Of God
2425 Bethel Road
Columbus, Ohio. 43220

Meeting Times

Hope For Hurtin
Mountview Baptist Church
2140 Fishinger Road
Columbus, Ohio. 43220

Meeting Times

Hope Group
Christ Presbyterian Church
4220 Cleveland Ave
Columbus, Ohio. 43224

Meeting Times

How It Works
St Marks Episcopal Church
2151 Dorset Road
Columbus, Ohio. 43221

Meeting Times

Humility Group
Milo-grogan Resource Center
1249 Essex Ave
Columbus, Ohio. 43201

Meeting Times

In We Work For Them
Lord Of Life Lutheran Church
2480 W Dublin-granville Road
Columbus, Ohio. 43235

Meeting Times

Independent Group
Northside
Church Of The Redeemer 235 Mcnaughton Rd
Columbus, Ohio. 43085

Meeting Times

Indianola Big Book Study
Maynard Ave United Methodist Church
2350 Indianola Ave
Columbus, Ohio. 43202

Meeting Times

Kar Mor Wak Up Group
Epwoth United Methodist Church
5100 Karl Road
Columbus, Ohio. 43229

Meeting Times

Last Chance Group
Southside Settlement House
310 E Innis Ave
Columbus, Ohio. 43207

Meeting Times

Last House On The Block
The House Of Hope
177 W Hubbard Ave
Columbus, Ohio. 43215

Meeting Times

Life Begins At 40
Meadow Park Church Of God
2425 Bethel Road
Columbus, Ohio. 43220

Meeting Times

Linworth Group
Lord Of Life Lutheran Church
2480 W Dublin-granville Road
Columbus, Ohio. 43235

Meeting Times

Listening Post Group
Oakland Park United Methodist Church
994 Oakland Park Ave
Columbus, Ohio. 43224

Meeting Times

Listening Post Group 2
Oakland Park United Methodist Church
994 Oakland Park Ave
Columbus, Ohio. 43224

Meeting Times

Listening Post Group 3
Oakland Park United Methodist Church
994 Oakland Park Ave
Columbus, Ohio. 43224

Meeting Times

Listening Post Group 4
Oakland Park United Methodist Church
994 Oakland Park Ave
Columbus, Ohio. 43224

Meeting Times

Lodestar Group
Overbrook Presbyterian Church
4131 N High Street
Columbus, Ohio. 43214

Meeting Times

Maple Grove Big Book
High St
Columbus, Ohio. 43214

Meeting Times

Maple Grove Group
Maple Grove Methodist Church
7 W Henderson Road
Columbus, Ohio. 43214

Meeting Times

Mens Campus Recovery
Hale Hall
153 W 12th Ave
Columbus, Ohio. 43210

Meeting Times

Minderva Park Group
Community Center
2829 Minerva Lake Road
Columbus, Ohio. 43231

Meeting Times

Mon Night Steps And Traditions
Meadow Park Church Of God
2425 Bethel Road
Columbus, Ohio. 43220

Meeting Times

New A.p.a.c. Group
Ohio Ave. Meeting Hall
1325 South Ohio
Columbus, Ohio. 43206

Meeting Times

New Life Group
St.cecillia School(basement)
434 Norton Rd
Columbus, Ohio. 43228

Meeting Times

Nitty Gritty 12 Steppers
Meadow Park Church Of God
2425 Bethel Road
Columbus, Ohio. 43220

Meeting Times

North Worthington Mid Week
Worthington Christian Church
8145 N High Street
Columbus, Ohio. 43235

Meeting Times

Nothern Lights
Mvkendree United Methodist Church
3330 Cleveland Ave
Columbus, Ohio. 43224

Meeting Times

Open Door Group
Epwoth United Methodist Church
5100 Karl Road
Columbus, Ohio. 43229

Meeting Times

Plug In The Jug
Holy Name Church
154 E Patterson Ave
Columbus, Ohio. 43202

Meeting Times

Pointdexter Group
Eastside
St Dominic's 455 N 20th St
Columbus, Ohio. 43203

Meeting Times

Practice Makes Progress
North Community Lutheran Church
114 Morse Road
Columbus, Ohio. 43214

Meeting Times

Principles
All Saints Lutheran Church
6770 N High Street
Columbus, Ohio. 43085

Meeting Times

R And R Fellowship
Pub
911 E Dublin-granville Road
Columbus, Ohio. 43229

Meeting Times

Re Entry Group
Old Sharon Township Hall
67 E Dublin-granville Road
Columbus, Ohio. 43085

Meeting Times

Rebos Group
Church Of The Good Shepherd
6176 Sharon Woods Blvd
Columbus, Ohio. 43229

Meeting Times

Rebos Ii
Sharon Woods
Columbus, Ohio. 43229

Meeting Times

Rebos Ii Group
Church Of The Good Shepherd
6176 Sharon Woods Blvd
Columbus, Ohio. 43229

Meeting Times

Red Carpet Group
Christ Presbyterian Church
4220 Cleveland Ave
Columbus, Ohio. 43224

Meeting Times

Rejoice In Sobriety Group
Full Gospel Assembly
2060 Brentnell Ave
Columbus, Ohio. 43219

Meeting Times

Riverside Discussion Group
Riverside Health Center
500 Thomas Lane
Columbus, Ohio. 43214

Meeting Times

Roundtable Group
Indianola Presbyterian Church
1970 Waldeck Ave
Columbus, Ohio. 43201

Meeting Times

Rule 62
Oakland Park Community Center
980 Lenore Ave
Columbus, Ohio. 43224

Meeting Times

Rule 62 Group
Oakland Park Community Center
980 Lenore Ave
Columbus, Ohio. 43224

Meeting Times

Sat Welcome Group
Ascension Lutheran Church
1479 Morse Road
Columbus, Ohio. 43224

Meeting Times

Scioto View Serenity
Northwest United Methodist Church
5200 Riverside Dr
Columbus, Ohio. 43220

Meeting Times

Sober Strong And Free
Stonewall
1160 N High Street
Columbus, Ohio. 43201

Meeting Times

Sobriety First Group
Central Area
Talbot Hall Rm 2210 Clifton Ave
Columbus, Ohio. 43209

Meeting Times

Spiritual Awakenings
All Saints Lutheran Church
N High St
Columbus, Ohio. 43207

Meeting Times

Step By Step
Old Sharon Township Hall
67 E Dublin-granville Road
Columbus, Ohio. 43085

Meeting Times

Step Right Up
St Marks Episcopal Church
2151 Dorset Road
Columbus, Ohio. 43221

Meeting Times

Stop And Grow
Karl Road Christian Church
5400 Karl Road
Columbus, Ohio. 43229

Meeting Times

Stop And Grow 2
Karl Road Christian Church
5400 Karl Road
Columbus, Ohio. 43229

Meeting Times

Stop And Stay Stopped
Good Shepherd Lutheran Church
1555 Morse Road
Columbus, Ohio. 43224

Meeting Times

Sunday Night Aa Group
St Marks Episcopal Church
2151 Dorset Road
Columbus, Ohio. 43221

Meeting Times

Sunday Reflections
Mountview Baptist Church
2140 Fishinger Road
Columbus, Ohio. 43220

Meeting Times

Sunset Group
Northwest United Methodist Church
5200 Riverside Dr
Columbus, Ohio. 43220

Meeting Times

Talbot Early Recovery Group
Talbot Hall Osu East Hospital
1492 E. Broad St.
Columbus, Ohio. 43203

Meeting Times

Tenth Step And Beyond
St Marks Episcopal Church
2151 Dorset Road
Columbus, Ohio. 43221

Meeting Times

Tgif
Elizabeth Blackwell Center
3635 Olentangy River Road
Columbus, Ohio. 43214

Meeting Times

The B Womens Group
Lord Of Life Lutheran Church
2480 W Dublin-granville Road
Columbus, Ohio. 43235

Meeting Times

The Center Of Hope
3635 Cleveland Ave
Columbus, Ohio. 43224

Meeting Times

The Chapel Group
Salvation Army Chapel
760 Worthington Woods Blvd
Columbus, Ohio. 43085

Meeting Times

The Columbus Central Group
Ohio Ave Meeting Hall
1325 S Ohio Ave
Columbus, Ohio. 43206

Meeting Times

The Common Solution
Riverside United Methodist Church
2701 Zollinger Road
Columbus, Ohio. 43221

Meeting Times

The Dirty Dozen
Worthington Christian Church
8145 N High Street
Columbus, Ohio. 43235

Meeting Times

The Meeting Up North
Fellowship Lutheran Church
7350 Sawmill Rd., Dublin
Columbus, Ohio. 43235

Meeting Times

The Old Cota Group
Crossroads Methodist Church
1100 S Hague Ave
Columbus, Ohio. 43204

Meeting Times

The Southwest Group
Westgate United Methodist Church
61 S Powell Ave
Columbus, Ohio. 43204

Meeting Times

Thu Night Welcome Group
Ascension Lutheran Church
1479 Morse Road
Columbus, Ohio. 43224

Meeting Times

Tradition 3 Acceptance Group
Columbus , Ohio
1621 W. 5th Avenue
Columbus, Ohio. 43212

Meeting Times

Tradiyion Three Happy Hour Group
Columbus , Ohio
1621 W. 5th Avenue
Columbus, Ohio. 43212

Meeting Times

Tues Mens Ropeholders
Karl Road Christian Church
5750 Karl Road
Columbus, Ohio. 43229

Meeting Times

Unity Group
East Side
1045 Ross Rd
Columbus, Ohio. 43227

Meeting Times

Upper Arlington Group
Upper Arlington Lutheran Church
2300 Lytham Road
Columbus, Ohio. 43220

Meeting Times

Upper Arlington Group 2
Upper Arlington Lutheran Church
2300 Lytham Road
Columbus, Ohio. 43220

Meeting Times

Upper Arlington Group 3
Upper Arlington Lutheran Church
2300 Lytham Road
Columbus, Ohio. 43220

Meeting Times

Upper Room Group
King Ave United Methodist Church
299 King Ave
Columbus, Ohio. 43201

Meeting Times

Wed Promises Group
Maynard Ave United Methodist Church
2350 Indianola Ave
Columbus, Ohio. 43202

Meeting Times

Welcome Group
Ascension Lutheran Church
1479 Morse Road
Columbus, Ohio. 43224

Meeting Times

Willingness Group
Lord Of Life Lutheran Church
2480 W Dublin-granville Road
Columbus, Ohio. 43235

Meeting Times

Women In Sobriety
Linworth United Methodist Church
7070 Bent Tree Blvd
Columbus, Ohio. 43235

Meeting Times

Women's New Hope
West Side
Hilltop Church Of God
Columbus, Ohio. 43085

Meeting Times

Women's Serenity Group
Church (next To Graeters)
2425 Bethel Rd.
Columbus, Ohio. 43220

Meeting Times

Womens Campus Recovery
Womens Field House
1790 Cannon Dr
Columbus, Ohio. 43210

Meeting Times

Womens Early Bird
Overbrook Presbyterian Church
4131 N High Street
Columbus, Ohio. 43214

Meeting Times

Womens How Group
North Broadway United Methodist Church
48 E North Broadway St
Columbus, Ohio. 43214

Meeting Times

Womens Serenity
Meadow Park Church Of God
2425 Bethel Road
Columbus, Ohio. 43220

Meeting Times

Worthington Group
Old Sharon Township Hall
67 E Dublin-granville Road
Columbus, Ohio. 43085

Meeting Times

Narcotics Anonymous Meetings in Columbus, Ohio
AME Church Community Outreach Center
1147 Mount Vernon Avenue
Columbus, OH. 43203
Notes: Outreach Group DiscussionParticipation, Literature Study Open

Meeting Times

Area Office
1561 Old Leonard Avenue
Columbus, OH. 43219
Notes: Ties That Bind Us Group DiscussionParticipation, Tradition, Non-Smoking Open

Meeting Times

Columbia Heights United Methodist Church
91 Sturbridge Road
Columbus, OH. 43228
Notes: White Flag Group Non-Smoking, Format Varies Open

Meeting Times

Desert Island Club
501 Josephine Avenue
Columbus, OH. 43204
Notes: New Beginnings Group DiscussionParticipation, Literature Study, Non-Smoking, Topic Open

Meeting Times

East Columbus Community Center
2743 East 5th
Columbus, OH. 43219
Notes: New Attitudes Group Format Varies Open

Meeting Times

First Community Church
1320 Cambridge Avenue
Columbus, OH. 43212
Notes: Grandview Candlelight Group DiscussionParticipation, Candlelight, Step Closed

Meeting Times

Just For Today Club
1008 East Livingston Avenue
Columbus, OH. 43205
Notes: Serenity Group DiscussionParticipation Open

Meeting Times

King Avenue United Methodist Church
299 King Avenue
Columbus, OH. 43201
Notes: Monday Miracles Group DiscussionParticipation, Non-Smoking Open

Meeting Times

Linden Lutheran Church
1230 Oakland Park
Columbus, OH. 43203
Notes: Text Discussion Group DiscussionParticipation, Literature Study, Non-Smoking Open

Meeting Times

Mary Haven
1791 Alum Creek Drive
Columbus, OH. 43207
Notes: TLC Group Speaker, DiscussionParticipation Open

Meeting Times

Maynard Ave Methodist Church
2350 Indianola Avenue
Columbus, OH. 43202
Notes: Talking Heads Group Non-Smoking, DiscussionParticipation, Topic Open

Meeting Times

New Life Methodist Church
25 West 5th Avenue
Columbus, OH. 43201
Notes: Hearts 1 Group Format Varies Open

Meeting Times

North Congregational United Church Of Christ
2040 West Henderson Road
Columbus, OH. 43220
Notes: Dopeless Hope Fiends Group Format Varies Closed

Meeting Times

OSU East Hospital - Talbot Hall
1441 Clifton Avenue
Columbus, OH. 43203
Notes: Women in Recovery Group DiscussionParticipation, Speaker, Literature Study, Women Closed

Meeting Times

Parsons Apartments
1949 Parsons Ave
Columbus, OH. 43207
Notes: Southside Serenity Group Format Varies Open

Meeting Times

Pater Noster House
4313 Alkire Road
Columbus, OH. 43228
Notes: New Horizons Group Non-Smoking, Format Varies Open

Meeting Times

Peace United Methodist Church
2169 Ferris Road
Columbus, OH. 43224
Notes: Crossroads Group Non-Smoking, DiscussionParticipation, Format Varies Open

Meeting Times

Recovery Club
1931 Parsons Avenue
Columbus, OH. 43207
Notes: Sunday Diversity Group Non-Smoking, Format Varies Open

Meeting Times

Salvation Army
600 South Front Street
Columbus, OH. 43215
Notes: We Care Group Non-Smoking, Step Open

Meeting Times

Shiloh Baptist Church
720 Mount Vernon Avenue
Columbus, OH. 43203
Notes: Hope is Found Here Group Speaker, DiscussionParticipation Open

Meeting Times

Stonewall Union
1160 North High Street
Columbus, OH. 43203
Notes: Gay Joyous & Free Group DiscussionParticipation Open

Meeting Times

Summit United Methodist Church
82 East 16th Avenue
Columbus, OH. 43201
Notes: Meshugeneh Group DiscussionParticipation Open

Meeting Times

Surrender Group
3005 E. 5th Ave.
Columbus, OH. 43219
Notes: Surrender Group Non-Smoking, Speaker, DiscussionParticipation Open

Meeting Times

The Town Street Meeting Place
549 West Town Street
Columbus, OH. 43215
Notes: Just After Noon Group DiscussionParticipation Open

Meeting Times

Unity Church Of Christianity
4211 Maize Road
Columbus, OH. 43224
Notes: Good Morning Group Non-Smoking, Format Varies Open

Meeting Times

Volunteers Of America
624 Harmon
Columbus, OH. 43215
Notes: New Start Group Format Varies Open

Meeting Times

We Do Recover Group
1494 North High Street
Columbus, OH. 43201
Notes: We Do Recover Group Open

Meeting Times