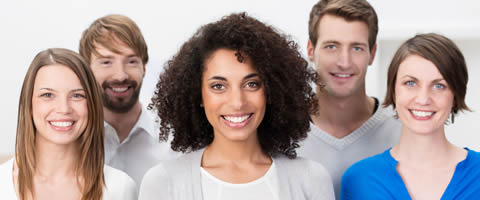 You can't wait forever. Take the first step and let us help you find a treatment center for you or your loved one.
All calls are 100% confidential and completely free of charge.
Drug and Alcohol Rehabilitation Facilities Euclid, Ohio
When a person from Euclid, Ohio goes to a Drug and Alcohol Treatment Center for the treatment of their drug addiction, they will be able to have access to the support of other clients who have "walked in their shoes" and have been where they have been with regards to habitual addiction. Having support in a Drug Treatment Facility from other individuals that have been in the same boat can allow a person to open up by sharing their struggles and start to work through the root issues fueling their addiction. The recovering individuals in the Euclid Drug and Alcohol Rehabilitation Program also have access to the support from the knowledgeable staff in the facility, at all times, 24/7. All these benefits of an Alcohol Treatment Center in Euclid, OH can go a long way in setting the stage for the person effectively follow through with their goal of long term recovery.
An Euclid Alcohol Treatment Facility also allows an individual from Euclid with a drug or alcohol addiction or a history of continual substance abuse to live, for a period of time, in a drug and alcohol free scene; which acts as a testing stage for what it is like to live in a social setting that is free of all drug and alcohol use. A person that has continually abused drugs and/or alcohol for an extended period of time may not even remember how to relate to others without being under the influence. After completing a comprehensive Alcohol Rehab Facility, the individual can continue with his/her life in Euclid with the skills and mindset to live a responsible, prosperous, purposeful life free from substance use.
Questions? Need Help?
Call now to speak with an addiction treatment specialist who can help you find the best rehab program that fits your personal situation.
Residential • Detox • Inpatient • Outpatient • Short Term • Long Term • Low cost • Insurance • Executive • Private
---
(866) 603-8709
Alcoholics Anonymous Meetings in Euclid, Ohio
Back To Basic Beginners B.b
Night And Day Club
22771 Shore Center Dr.
Euclid, Ohio. 44123

Meeting Times
Sunday - 6:30 PM

Come As You Are
Night And Day
22771 Shore Center Drive
Euclid, Ohio. 44123

Meeting Times
Tuesday - 8:00 PM

Euclid Friday
Church Of The Epiphany
21000 Lake Shore Blvd.
Euclid, Ohio. 44123

Meeting Times
Friday - 8:00 PM

Euclid Morning Tues.
Lake Shore Christian Ch.
28010 Lake Shore Blvd.
Euclid, Ohio. 44132

Meeting Times
Tuesday - 10:30 AM

Euclid Non-smoking
Lakeshore Christian Church
28010 Lakeshore Blvd.
Euclid, Ohio. 44123

Meeting Times
Friday - 10:30 AM

Euclid Saturday Morning
Night And Day Club
22771 Shore Center Dr.
Euclid, Ohio. 44123

Meeting Times
Saturday - 11:00 AM

Euclid Sunday Non Smoking
Lakeshore Christian Church
28010 Lakeshore Blvd.
Euclid, Ohio. 44123

Meeting Times
Sunday - 7:00 PM

Euclid Thursday
Bethlehem Lutheran Church
24490 Euclid Avenue
Euclid, Ohio. 44117

Meeting Times
Thursday - 7:30 PM

Euclid Village Group
St. Paul Catholic Church
1231 Chardon Rd
Euclid, Ohio. 44117

Meeting Times
Friday - 8:00 PM

Euclid Wednesday
Masters Evangelical Ch
771 E. 260th St.
Euclid, Ohio. 44132

Meeting Times
Wednesday - 8:30 PM

Everyday Living
Imani Church Of Christ
1501 East 260th Street
Euclid, Ohio. 44132

Meeting Times
Tuesday - 10:00 AM

Friendship Group
Boulevard Presbyterian Church
24600 Lake Shore Blvd.
Euclid, Ohio. 44123

Meeting Times
Monday - 8:30 PM

Group 28
Night And Day Club
22771 Shore Center Dr.
Euclid, Ohio. 44123

Meeting Times
Wednesday - 12:15 PM

Insight Youth Men
St. Christine Rectory
860 E. 222nd Street
Euclid, Ohio. 44123

Meeting Times
Wednesday - 7:00 PM

Keep It Simple Thursday
Lakeshore Christian Church
28010 Lakeshore Blvd.
Euclid, Ohio. 44123

Meeting Times
Thursday - 7:30 PM

Lets Learn Together
Night And Day Club
22771 Shore Center Dr.
Euclid, Ohio. 44123

Meeting Times
Wednesday - 8:00 PM

Lunch Shot
Night And Day Club
22771 Shore Center Dr.
Euclid, Ohio. 44123

Meeting Times
Friday - 12:15 PM

Med-net Group
St. Roberts Church
23802 Lakeshore Blvd.
Euclid, Ohio. 44123

Meeting Times
Thursday - 7:30 PM

New Freedom Lead & Discussion
Euclid Foursquare Church
18950 Euclid Avenue
Euclid, Ohio. 44117

Meeting Times
Monday - 12:00 PM

Night & Day/c.a.h.
Night And Day Club
22771 Shore Center Dr.
Euclid, Ohio. 44123

Meeting Times
Sunday - 11:00 AM

Night & Day/st. Clair
Night And Day
22771 Shore Center Drive
Euclid, Ohio. 44123

Meeting Times
Thursday - 8:30 PM

Night & Day/twilight Zone
Night And Day Club
22771 Shore Center Dr.
Euclid, Ohio. 44123

Meeting Times
Friday - 12:00 AM

Night And Day Thursday/am
Night And Day Club
22771 Shore Center Dr.
Euclid, Ohio. 44123

Meeting Times
Thursday - 11:00 AM

Redwood
Euclid Lutheran Church
431 E. 260th St.
Euclid, Ohio. 44132

Meeting Times
Saturday - 7:00 PM

Rolling Sobriety
Boulevard Presbyterian Church
24600 Lakeshore Blvd.
Euclid, Ohio. 44123

Meeting Times
Wednesday - 7:30 PM

S.e.s.h. Big Book
Night & Day
22771 Shore Center Dr
Euclid, Ohio. 44123

Meeting Times
Friday - 12:00 AM

We Believe
Night And Day Club
22771 Shore Center Dr.
Euclid, Ohio. 44123

Meeting Times
Monday - 8:00 PM

Y.o.u.r. Group
Church Of The Epiphany
21000 Lakeshore Blvd.
Euclid, Ohio. 44123

Meeting Times
Sunday - 7:30 PM

Narcotics Anonymous Meetings in Euclid, Ohio
Our Lady Of Lords Church
21281 Chardon Road
Euclid, OH. 44117
Notes: Easy Going on Saturday Group DiscussionParticipation Closed

Meeting Times
Saturday - 10:30 AM