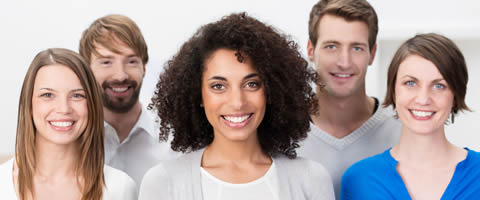 You can't wait forever. Take the first step and let us help you find a treatment center for you or your loved one.
All calls are 100% confidential and completely free of charge.
Alcohol Treatment Centers Lakewood, Ohio
When an individual from Lakewood, Ohio commits to a Drug and Alcohol Rehab Program for the treatment of their drug addiction, they will be able to have access to the encouragement of other people who are also trying to recover and have also struggled in relation to habitual drug abuse. Having encouragement in a Drug and Alcohol Rehabilitation Program from other people in the same situation can allow a person to open up by sharing their struggles and start to work through the root issues that have contributed to their addiction problems. The clients within the Lakewood Drug and Alcohol Treatment Program also have access to the support from the staff at the center, 24 hours a day. All these benefits of a Drug and Alcohol Rehab Center in Lakewood, OH help to make it possible for the recovering individual effectively follow through with their plan of long term abstinence.
A Lakewood Alcohol Treatment Facility also makes it possible for an individual from Lakewood with a drug addiction or a history of chronic drug abuse to safely live in a sober facility; this can serve as a testing ground for what it is like to live in a social environment that is free of all drug and alcohol use. A person that has used drugs and/or alcohol for a long period of time may not even remember how to relate to other people without being under the influence. After finishing all the steps of a comprehensive Drug Rehabilitation Program, the person can return to his/her life in Lakewood with the ability to live a responsible, productive, purposeful life free from substance use.
Questions? Need Help?
Call now to speak with an addiction treatment specialist who can help you find the best rehab program that fits your personal situation.
Residential • Detox • Inpatient • Outpatient • Short Term • Long Term • Low cost • Insurance • Executive • Private
---
(866) 603-8709
Alcoholics Anonymous Meetings in Lakewood, Ohio
Alpha-omega Big Book
Liberation Church
13714 Madison Ave.
Lakewood, Ohio. 44107

Meeting Times
Saturday - 10:15 PM

Big Book Study/gay
Faith Presbyterian Church
12601 Detroit Ave.
Lakewood, Ohio. 44107

Meeting Times
Saturday - 7:00 PM

Courage To Change Discussion
Gethsemane Lutheran Church
14560 Madison Ave.
Lakewood, Ohio. 44107

Meeting Times
Saturday - 7:00 PM

Cove Sunday
Cove Methodist Church
12501 Lake Ave.
Lakewood, Ohio. 44107

Meeting Times
Sunday - 8:00 PM

Crossroads
Lakewood United Methodist Chur
15700 Detroit Ave.
Lakewood, Ohio. 44107

Meeting Times
Thursday - 8:30 PM

Edgelake
St. Peters Episcopal Church
18001 Detroit Ave.
Lakewood, Ohio. 44107

Meeting Times
Tuesday - 8:30 PM

Edgelake Women Thursday
Trinity Lutheran Church
16400 Detroit Ave.
Lakewood, Ohio. 44107

Meeting Times
Thursday - 7:30 PM

Freedom Sunday
Lakewood Ymca
16915 Detroit
Lakewood, Ohio. 44107

Meeting Times
Sunday - 10:30 AM

Gratitude Friday
St. Clement School Rear
14503 Madison Ave.
Lakewood, Ohio. 44107

Meeting Times
Friday - 7:00 PM

Healing Heart Closed Discussion
Lakewood Christian Church
17513 Detroit
Lakewood, Ohio. 44107

Meeting Times
Sunday - 6:00 PM

Helpful
Cove United Methodist Church
12501 Lake
Lakewood, Ohio. 44107

Meeting Times
Tuesday - 8:00 PM

Journey Home 12x12
Lakewood Public Library
13229 Madison Ave
Lakewood, Ohio. 44107

Meeting Times
Saturday - 1:00 PM

Lakeshore Men Discussion
Cove United Methodist Church
12501 Lake Ave
Lakewood, Ohio. 44107

Meeting Times
Thursday - 8:30 PM

Lakewood Armory
Grace Presbyterian Church
1659 Rosewood
Lakewood, Ohio. 44107

Meeting Times
Sunday - 9:00 PM

Lakewood Armory Beginners
Grace Presbyterian Church
1659 Rosewood
Lakewood, Ohio. 44107

Meeting Times
Sunday - 7:30 PM

Lakewood Brown Bag Discussion
Church Of The Ascension
13216 Detroit Ave.
Lakewood, Ohio. 44107

Meeting Times
Tuesday - 12:00 PM

Lakewood Hope
Lakewood United Methodist Church
15700 Detroit
Lakewood, Ohio. 44107

Meeting Times
Wednesday - 8:30 PM

Lakewood Men
St. Peters Episcopal Church
18001 Detroit Ave
Lakewood, Ohio. 44107

Meeting Times
Monday - 9:00 PM

Lakewood Men Beginners
St. Peters Episcopal Church
18001 Detroit Ave
Lakewood, Ohio. 44107

Meeting Times
Monday - 7:00 PM

Lakewood Men Its Up To You
St. Peters Episcopal Church
18001 Detroit Ave.
Lakewood, Ohio. 44107

Meeting Times
Monday - 5:30 PM

Lakewood Thursday
Ascension Church
13216 Detroit
Lakewood, Ohio. 44107

Meeting Times
Thursday - 10:30 AM

Lakewood Wednesday 12 X 12
Lakewood Pub.library Mad. Bra
13229 Madison Ave.
Lakewood, Ohio. 44107

Meeting Times
Wednesday - 7:30 PM

Manor Park Smoke Free
Lakewood Christian Church
17513 Detroit Ave
Lakewood, Ohio. 44107

Meeting Times
Thursday - 7:30 PM

Memphis Group
Cove United Methodist Church
12501 Lake Ave
Lakewood, Ohio. 44107

Meeting Times
Saturday - 8:00 PM

Monday Morning 12 Step
Lakewood United Met. Church,basement
15700 Detroit Rd
Lakewood, Ohio. 44107

Meeting Times
Monday - 10:30 AM

Newburgh West
Faith Presbyterian Church
12601 Detroit
Lakewood, Ohio. 44107

Meeting Times
Thursday - 7:30 PM

North Coast Young People
Our Savior R.r. Lutheran Churc
20300 Hilliard Rd.
Lakewood, Ohio. 44107

Meeting Times
Friday - 8:30 PM

Perpetual Help
Faith Presbyterian Church
12601 Detroit
Lakewood, Ohio. 44107

Meeting Times
Monday - 8:00 PM

Powerless
Trinity Lutheran Church
16400 Detroit Ave.
Lakewood, Ohio. 44107

Meeting Times
Saturday - 8:00 PM

Saturday Morning Big Book Study
Cove Methodist Church
12501 Lake Ave.
Lakewood, Ohio. 44107

Meeting Times
Saturday - 10:30 AM

Sunday Night Discussion
Liberation Church
13714 Madison Ave.
Lakewood, Ohio. 44107

Meeting Times
Sunday - 7:00 PM

Time To Change
Church Of The Ascension
13216 Detroit Ave.
Lakewood, Ohio. 44107

Meeting Times
Monday - 7:30 PM

Time To Quit
Church Of The Ascension
13216 Detroit Ave.
Lakewood, Ohio. 44107

Meeting Times
Tuesday - 7:30 PM

Twenty Four Hour
Faith Presbyterian Church
12601 Detroit Ave.
Lakewood, Ohio. 44107

Meeting Times
Wednesday - 8:00 PM

Wednesday Summit Smokeless
Lakewood United Methodist Chur
15700 Detroit Ave.
Lakewood, Ohio. 44107

Meeting Times
Wednesday - 10:00 AM

West Clifton
Lakewood Congregational Church
1375 W. Clifton
Lakewood, Ohio. 44107

Meeting Times
Friday - 9:00 PM

West Shore
West Shore Unitarian Church
20401 Hilliard Rd.
Lakewood, Ohio. 44107

Meeting Times
Wednesday - 8:15 PM

West Side Friendly
Cove Church
12501 Lake Ave. Parking Off Cove
Lakewood, Ohio. 44107

Meeting Times
Sunday - 1:15 PM

Westside California Style
Gethsemane Lutheran Church
14560 Madison Ave. # 1
Lakewood, Ohio. 44107

Meeting Times
Tuesday - 8:00 PM

Narcotics Anonymous Meetings in Lakewood, Ohio
Lakewood Hospital
14519 Detroit Avenue
Lakewood, OH. 44107
Notes: Hump Day NA Group Speaker, DiscussionParticipation Closed

Meeting Times
Wednesday - 8:00 PM