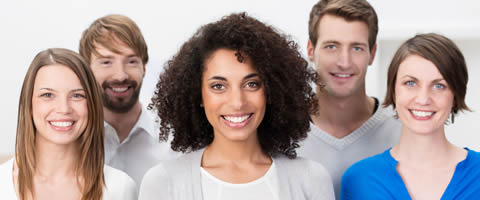 You can't wait forever. Take the first step and let us help you find a treatment center for you or your loved one.
All calls are 100% confidential and completely free of charge.
Drug Addiction Treatment Toledo, Ohio
Drug and Alcohol Treatment Centers in Toledo, OH provide a safe and quiet setting for overcoming your addiction. At a Drug Treatment Facility in Toledo, a person that is dealing with a drug addiction can become enlightened about their current condition and begin to learn how to live a drug free life. In Toledo, OH, each Drug Rehab Facility can be unique, but all of them are similarly motivated; they want to help you establish a long lasting sober life.
After the withdrawal process and detoxification have been completed, the individual can proceed with all of the other components of the Substance Abuse Program, which can include individual and group counseling and relapse prevention techniques. One of the primary benefits of residential treatment in Toledo, is that it allows the individual to focus on recovery without any interfenence. The length of stay at an Alcohol Treatment Center can range anywhere from six weeks to six months, or sometimes longer if the program is addressing a long term drug addiction where relapses have happened.
Questions? Need Help?
Call now to speak with an addiction treatment specialist who can help you find the best rehab program that fits your personal situation.
Residential • Detox • Inpatient • Outpatient • Short Term • Long Term • Low cost • Insurance • Executive • Private
---
(866) 603-8709
Alcoholics Anonymous Meetings in Toledo, Ohio
12 Points To Recovery
River Point Ministries
2862 131st St.
Toledo, Ohio. 43611

Meeting Times
Saturday - 8:00 PM

A Womans Journey
Chapter V Club
3835 Airport Hwy.
Toledo, Ohio. 43615

Meeting Times
Thursday - 6:00 PM

A Womans Journey 2
Chapter V Club
3835 Airport Hwy.
Toledo, Ohio. 43615

Meeting Times
Thursday - 7:30 PM

A.m. Group
Step One Club
2434 W. Sylvania Ave
Toledo, Ohio. 43613

Meeting Times
Monday - 7:45 AM
Tuesday - 7:45 AM
Wednesday - 7:45 AM
Thursday - 7:45 AM
Friday - 7:45 AM
Saturday - 9:00 AM

Acceptance Group
Step One Club
2434 W. Sylvania Ave
Toledo, Ohio. 43613

Meeting Times
Tuesday - 8:00 PM
Thursday - 8:00 PM

Alcoholics Only
Step One Club
2434 W. Sylvania Ave
Toledo, Ohio. 43613

Meeting Times
Monday - 12:00 AM
Tuesday - 12:00 AM
Wednesday - 12:00 AM
Thursday - 12:00 AM
Friday - 12:00 AM
Saturday - 12:00 AM

Amazing Grace
Grace Lutheran Church
4441 Monroe St.
Toledo, Ohio. 43613

Meeting Times
Monday - 7:00 AM
Tuesday - 7:00 AM
Wednesday - 7:00 AM
Thursday - 7:00 AM
Friday - 7:00 AM
Saturday - 7:30 AM

Big Book For Recovery
Step One Club
2434 W. Sylvania Ave.
Toledo, Ohio. 43613

Meeting Times
Monday - 12:00 AM

Bills Desire
Step One Club
2434 W. Sylvania Ave.
Toledo, Ohio. 43613

Meeting Times
Sunday - 7:00 PM

Brothers & Sisters In Sobriety
St. Mark's Episcopal Church
2272 Collingwood Blvd
Toledo, Ohio. 43620

Meeting Times
Friday - 8:00 PM

Came To Believe
Gesu Catholic Church
2049 Parkside Blvd.
Toledo, Ohio. 43607

Meeting Times
Sunday - 8:00 PM

Camino Nuevo
Ss. Peter & Paul Church
738 S. St. Clair St.
Toledo, Ohio. 43609

Meeting Times
Wednesday - 8:00 PM

City Park
Bethlehem Baptist Church
Bancroft And Auburn
Toledo, Ohio. 43606

Meeting Times
Tuesday - 7:00 PM

Clean Air
St. Matthew's Episcopal Church
5240 Talmadge Rd.
Toledo, Ohio. 43623

Meeting Times
Monday - 8:00 PM

Close Park
Pilgrim Lutheran Church
1375 W. Sylvania & Hoiles
Toledo, Ohio. 43612

Meeting Times
Tuesday - 7:30 PM

Come & Grow
Chapter V Club
3835 Airport Hwy.
Toledo, Ohio. 43615

Meeting Times
Monday - 8:00 PM

Dare To Be Different
3rd Baptist Church
Pinewood & Division St.
Toledo, Ohio. 43604

Meeting Times
Wednesday - 5:30 PM

Dawnbusters
Chapter V Club
3835 Airport Hwy.
Toledo, Ohio. 43615

Meeting Times
Sunday - 7:30 AM
Monday - 6:30 AM
Tuesday - 6:30 AM
Wednesday - 6:30 AM
Thursday - 6:30 AM
Friday - 6:30 AM

Downtown Group
Senior Center
23rd. & Jefferson Ave.
Toledo, Ohio. 43605

Meeting Times
Sunday - 10:00 AM

Early Bird
Chapter V Club
3835 Airport Hwy.
Toledo, Ohio. 43615

Meeting Times
Monday - 7:30 AM
Tuesday - 7:30 AM
Wednesday - 7:30 AM
Thursday - 7:30 AM
Friday - 7:30 AM
Saturday - 7:30 AM

Eastside 12x12
United Church Of Christ
1301 Starr Ave
Toledo, Ohio. 43605

Meeting Times
Wednesday - 7:30 PM

Eastside Priority
Bethlehem Lutheran Church
Cor. Tracy Rd.& Plummer
Toledo, Ohio. 43605

Meeting Times
Thursday - 8:00 PM

First Things First
Step One Club
2434 W. Sylvania Ave.
Toledo, Ohio. 43613

Meeting Times
Monday - 6:30 AM
Wednesday - 6:30 AM

Friday Night Big Book
Step One Club
2434 W. Sylvania Ave.
Toledo, Ohio. 43613

Meeting Times
Friday - 8:00 PM

Friday Night Upstairs Group
Step One Club
2434 W. Sylvania Ave.
Toledo, Ohio. 43613

Meeting Times
Friday - 5:30 PM

Friendly Group
Redeemer Lutheran Church
Upton And Oakwood
Toledo, Ohio. 43607

Meeting Times
Thursday - 7:00 PM

Front St. Midnight
Idle Time Club
2044 Genessee St.
Toledo, Ohio. 43605

Meeting Times
Saturday - 12:00 PM

Front Street
Idle Time Club
2044 Genessee St.
Toledo, Ohio. 43605

Meeting Times
Monday - 12:00 AM
Wednesday - 12:00 AM

Front Street 2
Idle Time Club
2044 Genessee St.
Toledo, Ohio. 43605

Meeting Times
Monday - 8:00 PM
Saturday - 8:00 PM

Front Street 3
Idle Time Club
2044 Genessee St.
Toledo, Ohio. 43605

Meeting Times
Saturday - 2:00 PM

Front Street Group
Idle Time Club
2044 Genessee St.
Toledo, Ohio. 43605

Meeting Times
Sunday - 8:00 PM
Tuesday - 8:00 PM
Wednesday - 8:00 PM
Thursday - 8:00 PM

Front Street Group 2
Idle Time Club
2044 Genessee St.
Toledo, Ohio. 43605

Meeting Times
Friday - 10:00 AM

Front Street Group 3
Idle Time Club
2044 Genessee St.
Toledo, Ohio. 43605

Meeting Times
Friday - 10:00 PM

Front Street Group 4
Idle Time Club
2044 Genessee St.
Toledo, Ohio. 43605

Meeting Times
Sunday - 2:00 PM

Good Orderly Direction (church Annex)
Rose Of Sharon Church
701 N. Detroit Ave. Cor. Of Vance
Toledo, Ohio. 43607

Meeting Times
Monday - 6:00 PM

Goodwill Group
Local 500 Union Hall
2270 Ashland Ave.
Toledo, Ohio. 43620

Meeting Times
Sunday - 10:30 AM

Guides To Progress
St Mark Lutheran Church
611 Woodville Rd
Toledo, Ohio. 43605

Meeting Times
Tuesday - 7:30 PM

H.o.w. Group
Step One Club
2434 W. Sylvania Ave
Toledo, Ohio. 43613

Meeting Times
Monday - 5:30 PM
Tuesday - 5:30 PM

Happy Hour
Chapter V Club
3835 Airport Hwy.
Toledo, Ohio. 43615

Meeting Times
Monday - 6:00 PM
Tuesday - 6:00 PM
Wednesday - 6:00 PM

His & Hers
Christ Presbyterian Church
Sylvania Ave & Talmadge Rd.
Toledo, Ohio. 43623

Meeting Times
Wednesday - 8:30 PM

How Group
Step One Club
2434 W. Sylvania Ave
Toledo, Ohio. 43613

Meeting Times
Wednesday - 5:30 PM
Thursday - 5:30 PM

Inner City
Senior Center
23rd & Jefferson Ave.
Toledo, Ohio. 43605

Meeting Times
Saturday - 10:00 AM

Insanity Or New Attitudes
North Coast Mental Hospital
930 S Detroit Ave
Toledo, Ohio. 43614

Meeting Times
Monday - 7:00 PM

Intergroup
Senior Center
23rd St. And Jefferson Ave.
Toledo, Ohio. 43605

Meeting Times
Saturday - 6:30 PM

Jackman Rd
Local 14 Union Hall
5411 Jackman Rd.
Toledo, Ohio. 43613

Meeting Times
Sunday - 10:00 AM

Kenwood
St. Andrew's Episcopal Church
2770 W. Central Ave.
Toledo, Ohio. 43606

Meeting Times
Tuesday - 8:00 PM

Lagrange
Luthern Church Of Our Savior
2820 W Alexis Rd
Toledo, Ohio. 43613

Meeting Times
Saturday - 8:30 PM

Life Is Good
North Pointe Church Of The Nazarene
5825 Sudar Ave
Toledo, Ohio. 43605

Meeting Times
Saturday - 10:00 AM

Live & Let Live
St. Mark's Episcopal Church
2272 Collingwood Blvd.
Toledo, Ohio. 43620

Meeting Times
Sunday - 8:00 PM

Live & Let Live Gay/lesbian/bisexual
St. Mark's Episcopal Church
2272 Collingwood Blvd.
Toledo, Ohio. 43620

Meeting Times
Wednesday - 8:00 PM

Living In Sobriety
St. Philips Lutheran Church
Upton And Central Ave.
Toledo, Ohio. 43608

Meeting Times
Saturday - 6:30 PM

Madison Group
Fredrick Douglass Bldg.
1001 Indiana Ave.
Toledo, Ohio. 43607

Meeting Times
Monday - 12:00 AM
Wednesday - 10:30 AM
Friday - 10:00 AM

Madison Group 2
Fredrick Douglass Bldg.
1001 Indiana Ave.
Toledo, Ohio. 43607

Meeting Times
Friday - 6:00 PM

Men & Women
Our Savior Lutheran Church
2820 W. Alexis Rd.
Toledo, Ohio. 43613

Meeting Times
Tuesday - 8:00 PM

Mid-evening
Step One Club
2434 W. Sylvania Ave
Toledo, Ohio. 43613

Meeting Times
Monday - 5:30 PM
Tuesday - 5:30 PM
Thursday - 5:30 PM
Friday - 5:30 PM
Saturday - 5:30 PM

Mission For Tradition
Step One Club
2434 W. Sylvania Ave
Toledo, Ohio. 43613

Meeting Times
Saturday - 12:00 AM

Monday Nite Mens
All Saints Lutheran Church
5445 Heatherdowns Blvd
Toledo, Ohio. 43614

Meeting Times
Monday - 8:30 PM

More Serenity Hall
North Coast Mental Hospital
930 S. Detroit Ave.
Toledo, Ohio. 43614

Meeting Times
Wednesday - 7:00 PM

New Concepts
Epiphany Lutheran Church
915 N. Reynolds Rd
Toledo, Ohio. 43615

Meeting Times
Friday - 7:30 PM

New Hope
Hope Lutheran Church
Bancroft & Secor Rd
Toledo, Ohio. 43607

Meeting Times
Friday - 8:00 PM

New Life
St. Lucas Lutheran Church
745 Walbridge Ave.
Toledo, Ohio. 43609

Meeting Times
Friday - 7:00 PM

New Noon South
Church Of The Cross
1806 Cass Rd.
Toledo, Ohio. 43614

Meeting Times
Thursday - 12:00 AM

New Noon Trinity
Trinity Episcopal Church
St Clair & Adams
Toledo, Ohio. 43609

Meeting Times
Monday - 12:00 AM
Tuesday - 12:00 AM
Wednesday - 12:00 AM
Thursday - 12:00 AM
Friday - 12:00 AM

Newcomers
St. Vincent Hospital
2213 Cherry
Toledo, Ohio. 43608

Meeting Times
Saturday - 7:00 PM

Northend
Jamie Farr Park Shelter House
2140 N. Summit St.
Toledo, Ohio. 43611

Meeting Times
Wednesday - 8:00 PM

Old West End
Glenwood Lutheran Church
2545 Monroe St.
Toledo, Ohio. 43604

Meeting Times
Monday - 8:00 PM

Open Minded
Reformation Lutheran Church
4543 Douglas Rd.
Toledo, Ohio. 43613

Meeting Times
Monday - 12:00 AM
Tuesday - 12:00 AM
Wednesday - 12:00 AM
Thursday - 12:00 AM
Friday - 12:00 AM
Saturday - 12:00 AM

Park Sunday Night
Park Congregational Church
Harvard Blvd. & Glendale Ave.
Toledo, Ohio. 43614

Meeting Times
Sunday - 8:30 PM

Parkside Womens
Gesu Catholic Church
Parkside & Bancroft
Toledo, Ohio. 43607

Meeting Times
Wednesday - 12:00 AM

Pennington Wed. Night
Trinity Methodist Church
1985 Pennington Rd
Toledo, Ohio. 43612

Meeting Times
Wednesday - 8:00 PM

Phoenix Group
Trinity Methodist Church
1985 Pennington Rd
Toledo, Ohio. 43612

Meeting Times
Saturday - 9:00 AM

Pinewood
Fredrick Douglass Bldg.
1001 Indiana Ave.
Toledo, Ohio. 43607

Meeting Times
Tuesday - 10:00 AM
Thursday - 10:00 AM

Point Place
Pilgrim Lutheran Church
1375 W. Sylvania Ave.
Toledo, Ohio. 43612

Meeting Times
Monday - 8:00 PM

Positive Image
New Covenant Baptist Church
3864 Jackman Rd.
Toledo, Ohio. 43612

Meeting Times
Monday - 10:00 AM

Primary Purpose
St. Andrew's Episcopal Church
2770 W. Central Ave.
Toledo, Ohio. 43606

Meeting Times
Monday - 8:00 PM

Principles Before Personalities
Hope United Methodist Church
4069 W Sylvania Ave
Toledo, Ohio. 43623

Meeting Times
Thursday - 8:00 PM

Road To Recovery
St. Matthew's Episcopal Church
5240 Talmadge Rd.
Toledo, Ohio. 43623

Meeting Times
Tuesday - 7:30 PM

S.s.t. Group
United Church Of Christ
297th & 117th Sts.?
Toledo, Ohio. 43611

Meeting Times
Thursday - 8:00 PM

S.t.o.p (correctional Facility Committee)
Ymca Bldg Lucas County Adult Probation
11th & Jefferson Ave.
Toledo, Ohio. 43604

Meeting Times
Friday - 12:00 AM

S.t.o.p.
Ymca Bldg Lucas County Adult Probation
10th & Jefferson Ave.
Toledo, Ohio. 43604

Meeting Times
Thursday - 7:00 PM

Salvation Army
27 Moorish Ave.
Toledo, Ohio. 43604

Meeting Times
Monday - 7:00 PM

Saturday Night Live
Epiphany Lutheran Church
915 Reynolds Rd.
Toledo, Ohio. 43615

Meeting Times
Saturday - 8:00 PM

Saturday Night Young People
Reformation Lutheran Church
4543 Douglas Rd.
Toledo, Ohio. 43613

Meeting Times
Saturday - 8:00 PM

Sober Womens Bb
Ww Knight Bldg.
2051 Central, Bldg B
Toledo, Ohio. 43606

Meeting Times
Wednesday - 10:30 AM

Southside Survivors Ii
St Lucas Lutheran Church
745 Walbridge Ave
Toledo, Ohio. 43609

Meeting Times
Monday - 10:00 AM
Thursday - 10:00 AM

St. Pauls Community Center
230 E. 13th St.
Toledo, Ohio. 43604

Meeting Times
Wednesday - 7:00 PM

Starr Sobriety
St Louis Parish
443 6th St. & Starr Ave.
Toledo, Ohio. 43605

Meeting Times
Monday - 7:00 PM

Step Study Study South
All Saints Lutheran Church
5445 Heatherdowns Blvd.
Toledo, Ohio. 43614

Meeting Times
Wednesday - 8:30 PM

Sunday Morning Sunshine
Chapter V Club
3835 Airport Hwy.
Toledo, Ohio. 43615

Meeting Times
Sunday - 9:00 AM

Sunday Noon Big Book
Step One Club
2434 W. Sylvania Ave.
Toledo, Ohio. 43613

Meeting Times
Sunday - 1:00 PM

Swan Creek
Chapter V Club
3835 Airport Hwy.
Toledo, Ohio. 43615

Meeting Times
Wednesday - 12:00 AM
Thursday - 12:00 AM
Friday - 12:00 AM
Saturday - 12:00 AM

Swan Creek Noon
Chapter V Club
3835 Airport Hwy.
Toledo, Ohio. 43615

Meeting Times
Monday - 12:00 AM
Tuesday - 12:00 AM

The Brain Guys & Gals Mco Rehab.
3000 Arlington Ave.
Toledo, Ohio. 43614

Meeting Times
Thursday - 7:00 PM

There Is A Solution
Heatherdowns Church Of The Brethren
3510 Schneider Rd
Toledo, Ohio. 43614

Meeting Times
Sunday - 8:00 PM

This Is Your Life
Salvation Army
27 Moorish Ave.
Toledo, Ohio. 43604

Meeting Times
Thursday - 7:00 PM

Thursday Night Mens
All Saints Lutheran Church
5445 Heatherdowns Blvd.
Toledo, Ohio. 43614

Meeting Times
Thursday - 8:30 PM

Together We Can
Step One Club
2434 W. Sylvania Ave
Toledo, Ohio. 43613

Meeting Times
Saturday - 8:00 PM

Trail
Zion United Methodist Church
A. W. Trail & Copland
Toledo, Ohio. 43605

Meeting Times
Tuesday - 8:00 PM

Tuesday Noon Big Book
Epiphany Lutheran Church
915 Reynolds Rd.
Toledo, Ohio. 43615

Meeting Times
Tuesday - 12:00 AM

Tuesday Young Peoples
All Saints Lutheran Church
5445 Heatherdowns Blvd
Toledo, Ohio. 43614

Meeting Times
Tuesday - 8:30 PM

Twilight Zone
Step One Club
2434 W. Sylvania Ave.
Toledo, Ohio. 43613

Meeting Times
Friday - 12:00 PM

Un Dia A La Vaz
St. Peter & Paul Basement
728 S. St Clair St
Toledo, Ohio. 43609

Meeting Times
Monday - 8:00 PM

Un Dia A La Vez
Ss. Peter & Paul Church
738 S. St. Clair St.
Toledo, Ohio. 43609

Meeting Times
Friday - 8:00 PM

Unique Women Of Distinction
Soloman Baptist Church
573 Nebraska Ave.
Toledo, Ohio. 43609

Meeting Times
Tuesday - 6:30 PM

W.e.s.t.
St. Michael's In The Hills Church
4618 Brittany Rd.
Toledo, Ohio. 43615

Meeting Times
Monday - 7:30 PM

Warm Heart Serenity
River Point Ministries
2862 131st St.
Toledo, Ohio. 43611

Meeting Times
Tuesday - 8:00 PM

Wayne
Bethel Lutheran Church
1853 South St.
Toledo, Ohio. 43609

Meeting Times
Friday - 8:00 PM

Wednesday Night Mens
Chapter V Club
3835 Airport Hwy.
Toledo, Ohio. 43615

Meeting Times
Wednesday - 8:30 PM

Wednesday Noon
Church Of The Cross
1806 Cass Rd.
Toledo, Ohio. 43614

Meeting Times
Wednesday - 12:00 AM

Week-enders
Chapter V Club
3835 Airport Hwy.
Toledo, Ohio. 43615

Meeting Times
Sunday - 7:00 PM
Friday - 7:00 PM

Westend
Calvary United Methodist Church
Jackman Rd. & Sylvania
Toledo, Ohio. 43609

Meeting Times
Saturday - 8:00 PM

Westgate Mens
Hope Lutheran Church
Bancroft & Secor Rd
Toledo, Ohio. 43606

Meeting Times
Tuesday - 8:30 PM

Women Of Serenity
Mercy Professional Bldg
2200 Jefferson Ave
Toledo, Ohio. 43620

Meeting Times
Monday - 10:00 AM

Womens 12x12
St. Michaels In The Hills Church
4718 Brittany Rd.
Toledo, Ohio. 43615

Meeting Times
Wednesday - 7:30 PM

Womens Friday Step Study
Grace Lutheran Church
4441 Monroe St.
Toledo, Ohio. 43613

Meeting Times
Friday - 11:00 AM

Womens Slice Of Serenity
Epiphany Lutheran Church
915 N. Reynolds Rd.
Toledo, Ohio. 43615

Meeting Times
Saturday - 10:00 AM

Womens Step Studys To Courage
Faith Lutheran Church
2440 South Ave
Toledo, Ohio. 43609

Meeting Times
Thursday - 8:00 PM

Womens Tuesday Am
Covenant Presbyterian Church
3225 Markway At Secor Rd.
Toledo, Ohio. 43606

Meeting Times
Tuesday - 10:30 AM

Woodland - St, Martin Deporres
Bancroft & Detroit
Toledo, Ohio. 43609

Meeting Times
Friday - 8:00 PM

Y.e.s. Group
St. Matthew's Episcopal Church
5240 Talmadge Rd.
Toledo, Ohio. 43623

Meeting Times
Sunday - 8:00 PM

Young Peoples
St. Mark's Episcopal Church
2272 Collingwood Blvd.
Toledo, Ohio. 43620

Meeting Times
Monday - 8:00 PM

Narcotics Anonymous Meetings in Toledo, Ohio
Calvary Baptist Church
702 Collingwood Boulevard
Toledo, OH. 43604
Notes: Never Alone Group DiscussionParticipation, Non-Smoking Closed

Meeting Times
Monday - 12:00 PM
Wednesday - 12:00 PM 7:00 PM

Central United Methodist Church
701 West Central Avenue
Toledo, OH. 43610
Notes: Light of Hope Group Non-Smoking, Format Varies Open

Meeting Times
Friday - 6:30 PM
Saturday - 8:00 PM

Covenant Presbyterian Church
3225 Markway Road
Toledo, OH. 43606
Notes: Come Together Group Non-Smoking, Format Varies Closed

Meeting Times
Thursday - 7:00 PM

Heatherdowns Church Of The Bretheren
3510 Schneider Road
Toledo, OH. 43614
Notes: Free Today Group Non-Smoking, Speaker, Step, Tradition Open

Meeting Times
Monday - 8:00 PM

James B Simmons Center
1001 Indiana Avenue
Toledo, OH. 43607
Notes: Salvation Group Basic Text, Non-Smoking, Speaker Open

Meeting Times
Wednesday - 7:00 PM
Thursday - 12:00 PM
Saturday - 11:00 AM

Jamie Farr Park Shelter House
2140 North Summit Street
Toledo, OH. 43611
Notes: Free at Last Group DiscussionParticipation, Non-Smoking Open

Meeting Times
Monday - 7:30 PM
Thursday - 7:30 PM

Local 14, UAW Hall
5411 Jackman Road
Toledo, OH. 43613
Notes: Surrender To Win Group Basic Text, Non-Smoking, Speaker Open

Meeting Times
Tuesday - 8:00 PM

Mount Pilgrim Baptist Church
1401 Hoag Street
Toledo, OH. 43607
Notes: Sunday Night Live Group DiscussionParticipation, Non-Smoking, Speaker, Step, Topic Closed

Meeting Times
Sunday - 7:00 PM

Precious Blood Church
1836 Dorr Street
Toledo, OH. 43607
Notes: Meditation Group DiscussionParticipation, Just For Today Study, Non-Smoking Open

Meeting Times
Monday - 5:30 PM

Salem United Methodist Church
602 Federal Street
Toledo, OH. 43601
Notes: New Noon Group DiscussionParticipation, Non-Smoking, Step Open

Meeting Times
Saturday - 12:00 PM

Savage Park (Formerly City Park)
City Park And Nebraska
Toledo, OH. 43602
Notes: Recovery in the Park Group DiscussionParticipation, Non-Smoking, Speaker, Step, Tradition Open

Meeting Times
Sunday - 7:00 PM

Step Inn Club
3101 Lagrange Street
Toledo, OH. 43608
Notes: Back on Track Group Non-Smoking, Format Varies Open

Meeting Times
Sunday - 9:00 AM 3:00 PM
Tuesday - 6:30 PM
Friday - 12:00 PM